Electra 30 LBS Chocolate Melanger Nut Butter Grinder - with Speed Controller
3700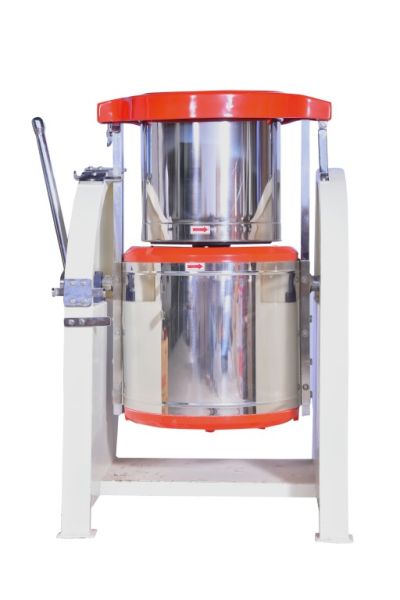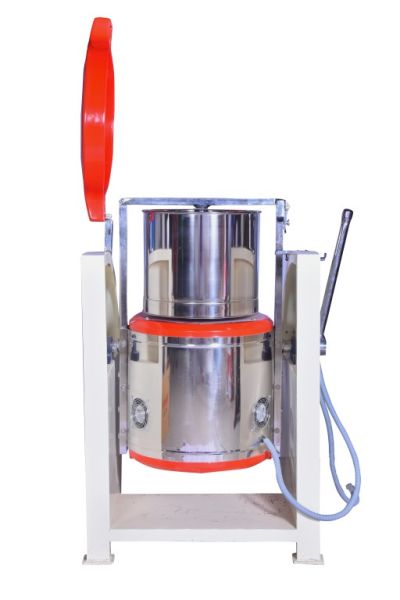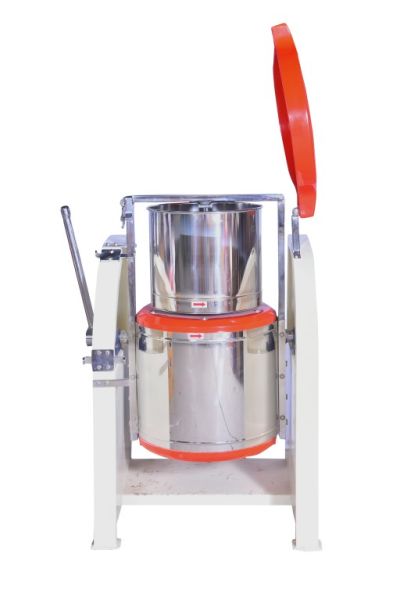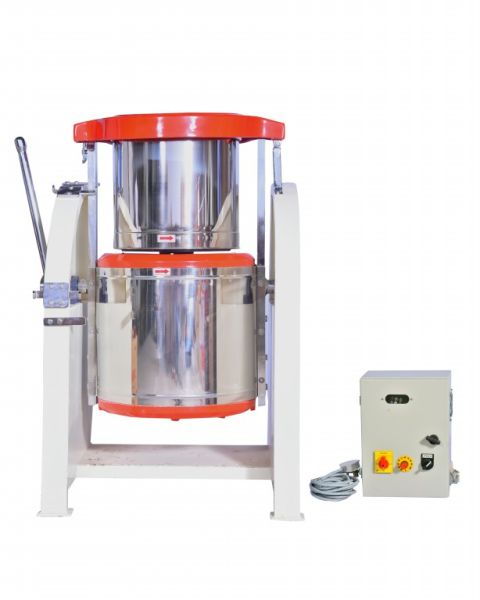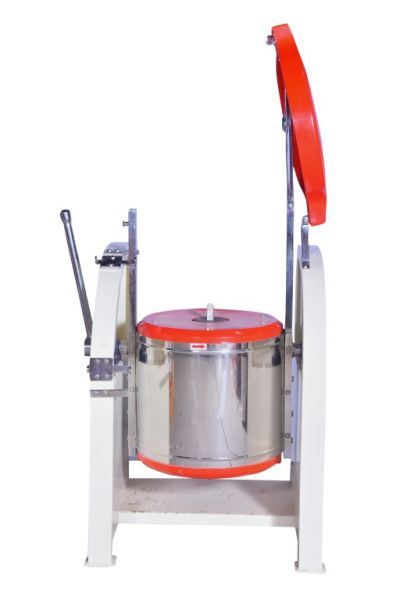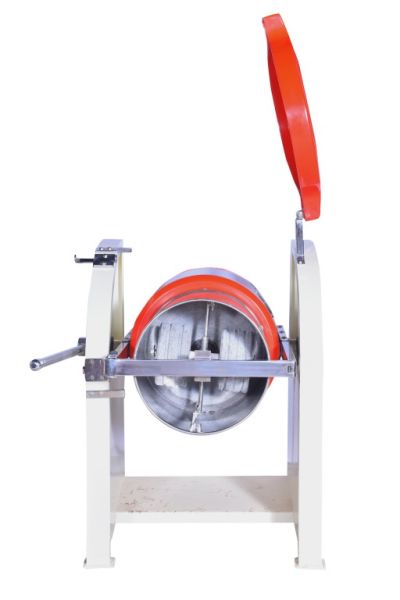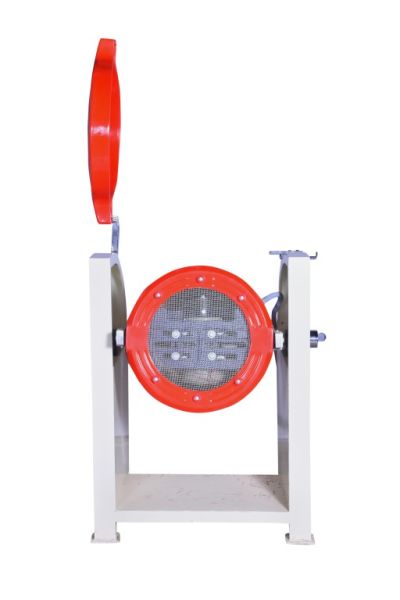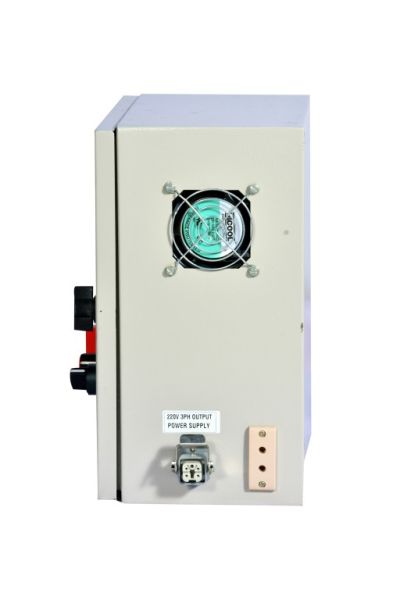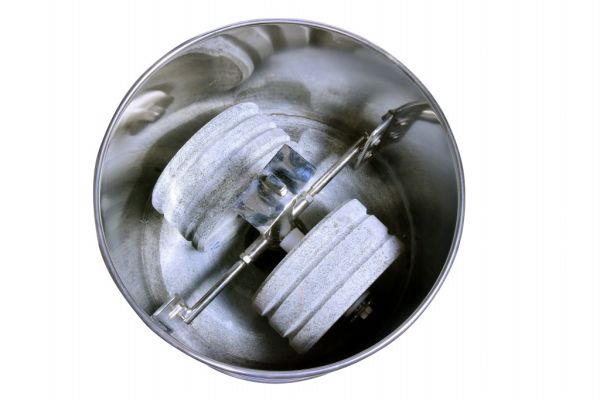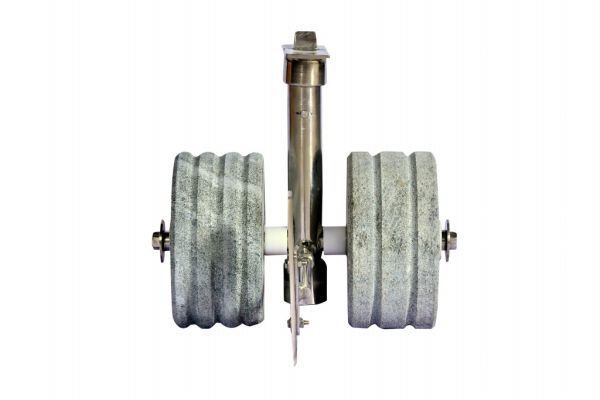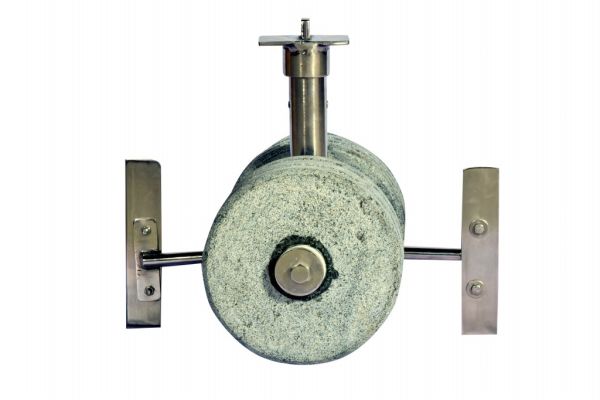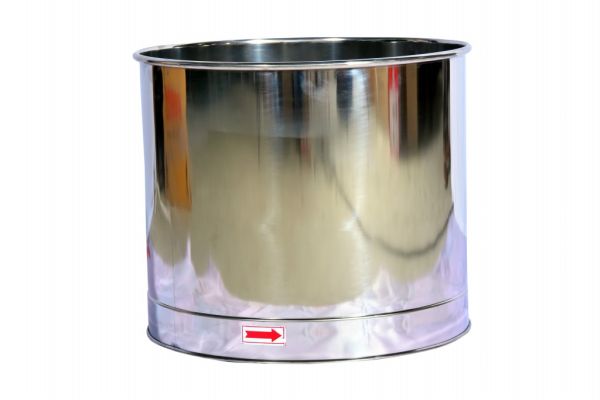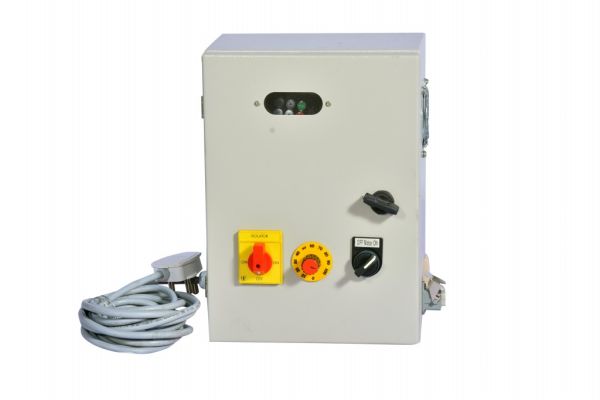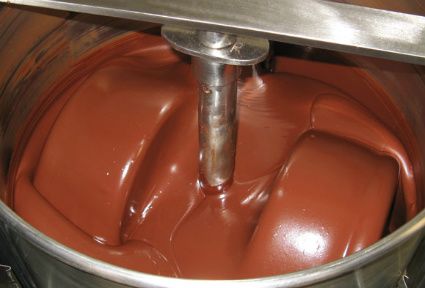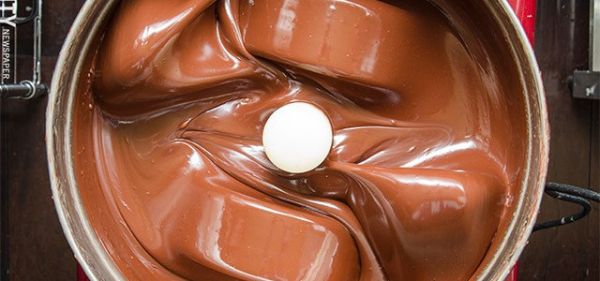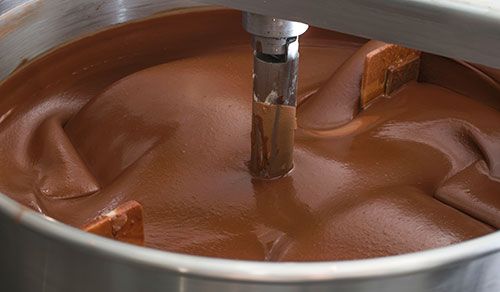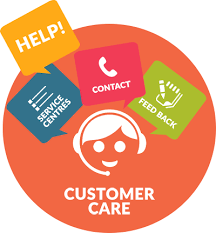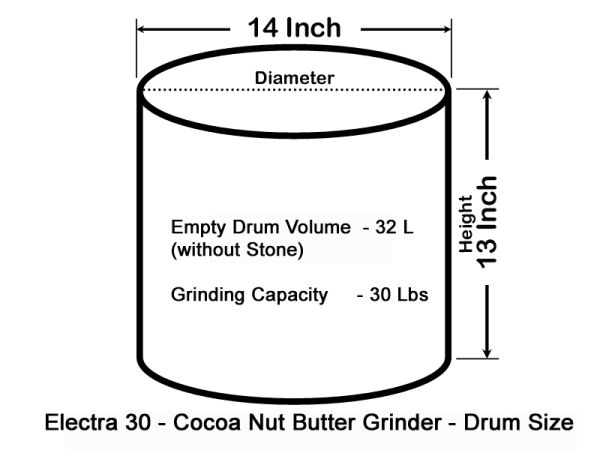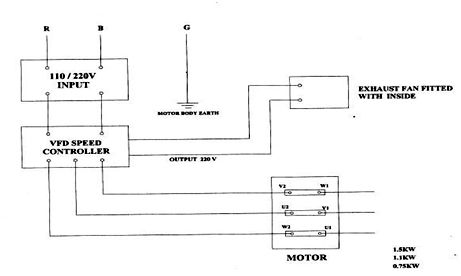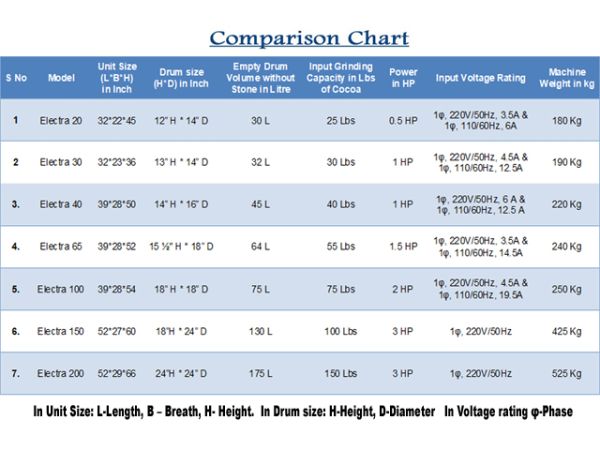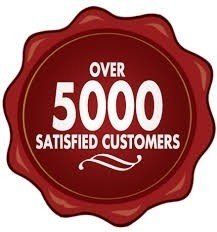 Details
Product Description
The ideal machine for cocoa processing and nut butter processing and other multipurpose grinding needs.Chocolatieurs and foodies need for controlling the speed of the conching process, and we made it. The newly developed 2022 model with an electronic speed controller unit allows the drum rotation speed to be varied from zero to full speed with extra added features.
This 30 Litres empty drum volume capacity machine is the perfect companion to enterprise and can grind up to approx 25 lbs of cocoa bins. The classic Titling feature makes it unnecessary to have to lift the vessel or drum to pour out the contents. Simply tilt and pout it out and avoid straining yourself. Cleaning is a breeze, simply pour water, run the melanger for a few seconds and pour out the water. It almost cleans itself. Solid 100 % SS 304 Stainless Steel body provides elegance, strength and durability. In addition, this melanger has all the features that make it stand out like powerful motor, gear drive, exhaust system, black granite stone for long life and high quality internal and external components.
Tension of the granite stones can be adjusted to obtain different grades of shear at different stages of grinding and for different ingredients.Double granite roller stones and only model with double scrapper that rotate over a granite base. This creates quick tremendous shear that reduces the cocoa nibs to fine chocolate liquor and nuts into paste with a particle size of the order of less than 15 microns.
The machine works as a conch and a refiner. The tension from the stones can be fully released for the conching cycle without grinding further, such that the cocoa liquor is continuously exposed to air without grinding it further and the volatile s are removed. All models have this feature and there is no need for a separate model or attachments to buy. There is no need to buy any additional add-on's or attachments, and all are included.
 Features - Electra 30 Nut Butter Melanger
Long, trouble free operation with GEAR drive for heavy duty with heavy duty GEAR BOX. No rubber belts are used

High grade rust proof Stainless steel drum with food grade plastic components. No Plastic components in contact with food only SS 304 grade stainless Steel 304 grade hub as a standard.

Solid and heavy steel frame

Motor does not get overheated even under long and heavy use

Tilting feature  lets you to tilt the entire unit for easy removal of contents and easy cleaning

Real and naturally occurring Black Granite Stone is used to prevent chipping or thinning and long life. No artificial stones.

NO NEED TO BUY ANY ADD ON and ATTACHMENTS - all are included

Multipurpose machine that can be used with various food ingredients

CE certified motor

Speed controller drive made by the world leader and CE & UL certified

Ergonomic design

Machine can be operated without the lid on if necessary. Lid can be removed while running.

Detachable Cylindrical Granite Roller Stones assembly can removed for easy cleaning

Spring loaded adjustable load system for efficient grinding and control

We have readily available spare parts that can ship worldwide and give you peace of mind
Specifications - Electra 30 Cocoa Nut Butter Grinder
Input voltage:220 Volts, a powerful 1  HP, CE certified motor.

Rotation of drum at maximum speed is approximately 180 RPM.

Comes standards with electronic speed controller and MCB protection.

Empty Full Drum Volume -16 inches wide by 14 inches deep - 30 Litres Empty Drum Volume.

Grinds up to 35 lbs of Cocoa.

Weight - Approximate 450 lbs (190 kgs) , Dimensions - approx LBH  (32 x 23 x 36) inches.

Crated dimensions (With Wooden Packing)-  41L x 30W x 62H inches.
Delivery - Electra 30 Cocoa Grinder
Electra 30 is delivered to nearest possible Air port or sea port (via Sea Cargo) only.

Dispatch time is 3-4 Weeks

Additional Charges applicable. 
Cost Includes - Special Notes
The advertised is CIF price. Cost + insurance + Freight Charges.

Import Duty , local tax, clearance is paid / taken care by customers.
Chocolate Grinding Demo - Electra 30 Chocolate Melanger
 ELECTRA MELANGER REFINER - MODELS COMPARISON CHART
S No

Model

Unit Size (L*B*H)

in Inch

Drum size (H*D) in Inch

Empty Drum Volume without Stone in Litre

Input Grinding Capacity in Lbs  of Cocoa

Power in HP

Input Voltage Rating

Machine Weight in kg

1

Electra 20

32*22*45

12" H * 14" D

30 L

25 Lbs

0.5 HP

1φ, 220V/50Hz, 3.5A & 1φ, 110/60Hz, 6A

180 Kg

2

Electra 30

32*23*36

13" H * 14" D

32 L

30 Lbs

1 HP

1φ, 220V/50Hz, 4.5A & 1φ, 110/60Hz, 12.5A

190 Kg

3.

Electra 40

39*28*50

14" H * 16" D

45 L

40 Lbs

1 HP

1φ, 220V/50Hz, 6 A & 1φ, 110/60Hz, 12.5 A

220 Kg

4.

Electra 65

39*28*52

15 ½" H * 18" D

64 L

55 Lbs

1.5 HP

1φ, 220V/50Hz, 3.5A & 1φ, 110/60Hz, 14.5A

240 Kg

5.

Electra 100

39*28*54

18" H * 18" D

75 L

75 Lbs

2 HP

1φ, 220V/50Hz, 4.5A & 1φ, 110/60Hz, 19.5A

250 Kg

6.

Electra 150

52*27*60

18"H * 24" D

130 L

100 Lbs

3 HP

1φ, 220V/50Hz

425 Kg

7.

Electra 200

52*29*66

24"H * 24" D

175 L

150 Lbs

3 HP

1φ, 220V/50Hz

525 Kg
FREQUENTLY ASKED QUESTIONS
 1.Is Electra available in 110V/60Hz?
Yes, Electra is available in both voltages 220V/ 50Hz and also available in 110V / 60Hz.
2. Is there any additional Charges?
No hidden prices and no more additional charges, all are inclusive in one price like taxes, shipping cost, etc. You have to pay only advertised amount only in the website.
3. How long I can get the machine?
Electra 30 is a commercial machine, dispatch time is 2 to 3 weeks and 3 to 4 week for delivery time(via sea)
4. What kind of stone is used?
Electra 30 is specially designed to grind cacao and nut to get smooth butter and cream chocolate. Electra 30  is having Hard Black Granite cylindrical stone rotates over the hard black Granite stone base drum.
5.What is grinding capacity of Electra 30?
The Capacity of Electra 30 is 35Lbs. 
6. What is the maximum running time of Electra 30?
Usually, Electra 30 runs up to 24 Hours. Since Cacao grinding, nut butter process are hard to grind, Electra 30 is designed for this purpose of continuous grinding to get the smooth and soft chocolate and nut butter.
7. What is function of Electra 30?
Chocolate Grinding, Nut butter grinding, Pea nut grinding, Chocolate Mixing, Almond butter Grinding and all chocolate conching process.
8. What is detailed technical specification?
Electra 30 is a 220 Voltage single phase table top Chocolate melanger in cherry colour, metallic body grinding capacity is about 35Lbs. Approx the net weight is about 190 Kg.
9. Is it shipped to my home location?
Usually Electra is ship in sea cargo, and delivery up to your nearest sea port. Even our shipping agent help to delivery to your Home step, but additional charges applicable.
More Information
More Information

| | |
| --- | --- |
| SKU | Electra - 30 LBS |
| Price | AUD$5,550.00 |
| Manufacturer | Electra |
| Warranty | 1 Year Warranty |
| Model | Electra 30 |
| Power | 1 HP |
| L * B * H | 41L x 30W x 62H |
| Weight | 190 |
| Shipping | World Wide Shipping |
| Delivery | Dispatch Time (2-3 Weeks) ; Free Delivery (Nearest Air / Sea Port via Air / Sea Cargo ) |
| Contact | support@buyIndianKitchen.com / +61 470 317 431 |
Reviews
DELIVERY & RETURNS
Custom static block for product detail
FREE SHIPPING
Free shipping on all US order or order above $200
SUPPORT 24/7
Contact us 24 hours a day, 7 days a week
30 DAYS RETURN
Simply return it within 30 days for an exchange.
100% PAYMENT SECURE
We ensure secure payment with PEV