Electra 11-110 V Chocolate Melanger Refiner Concher (All in One Melanger) 11 LBS
700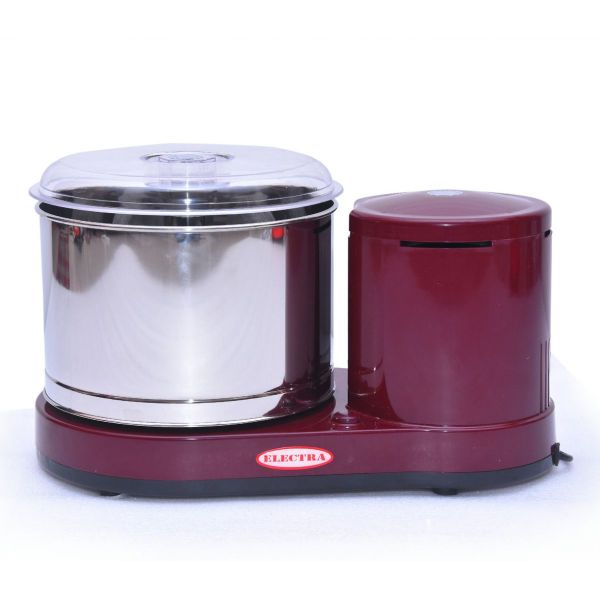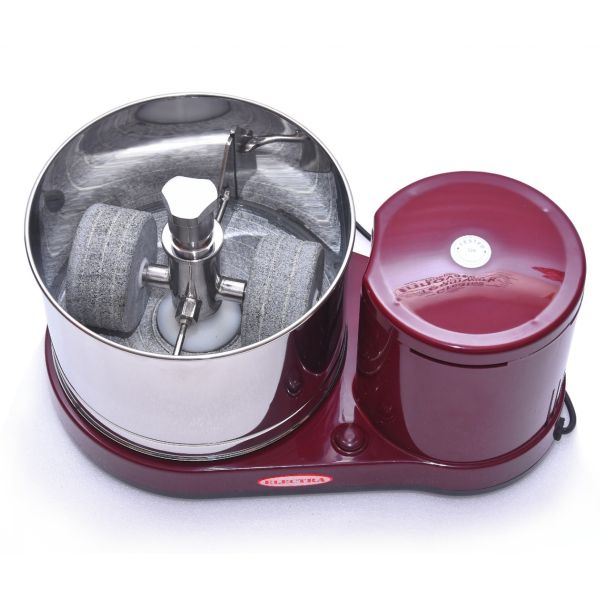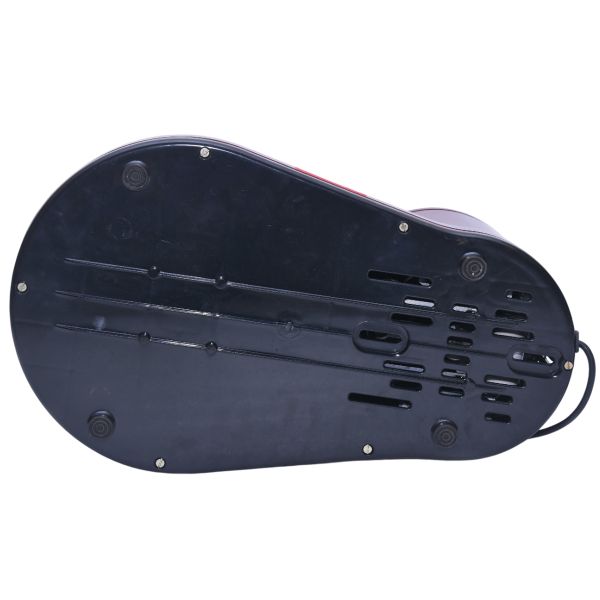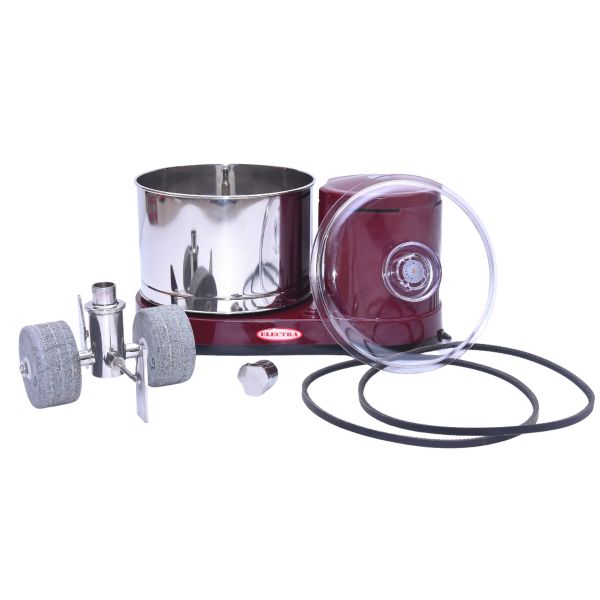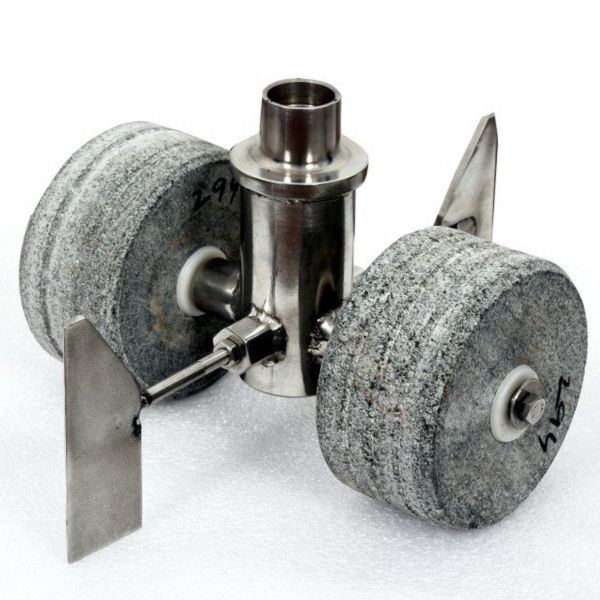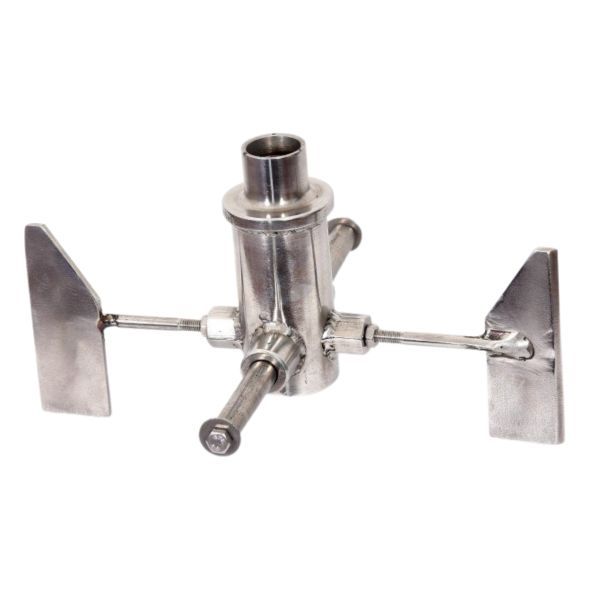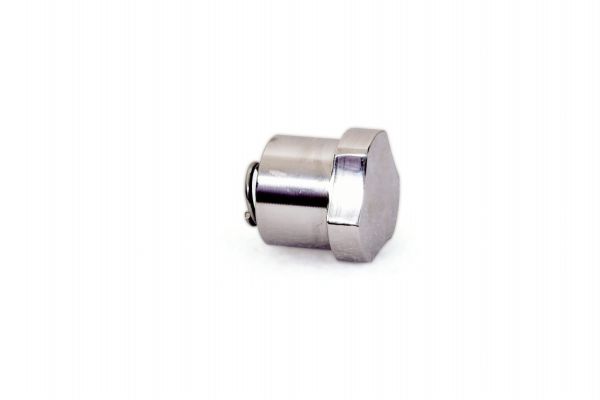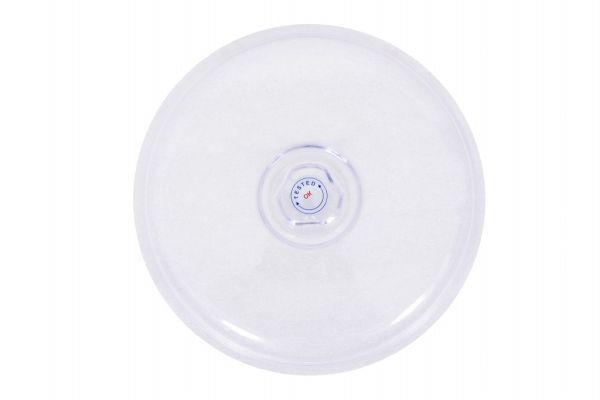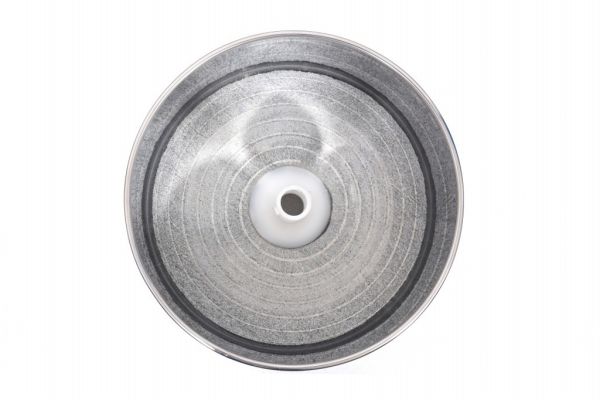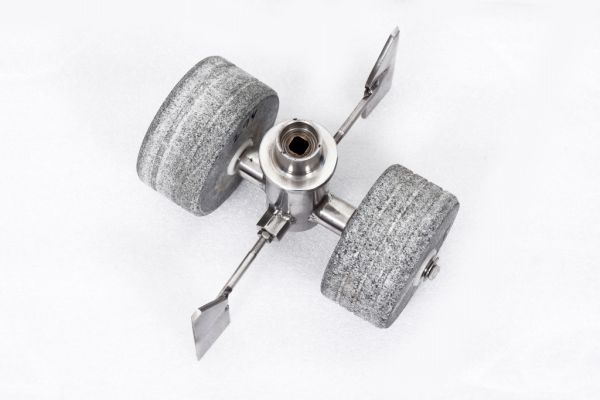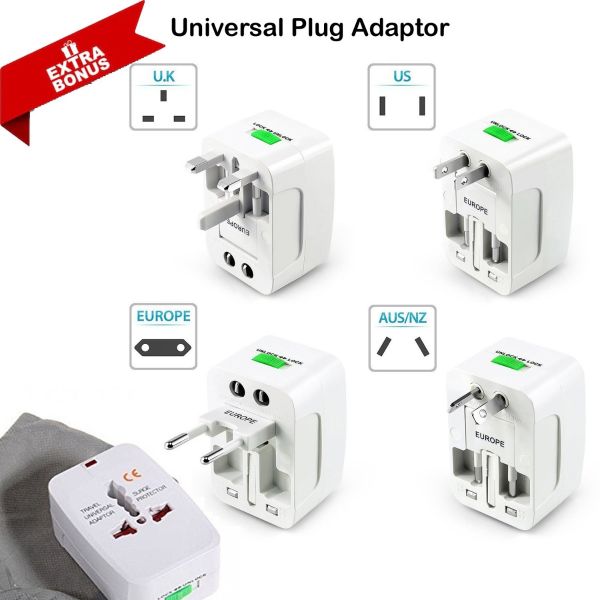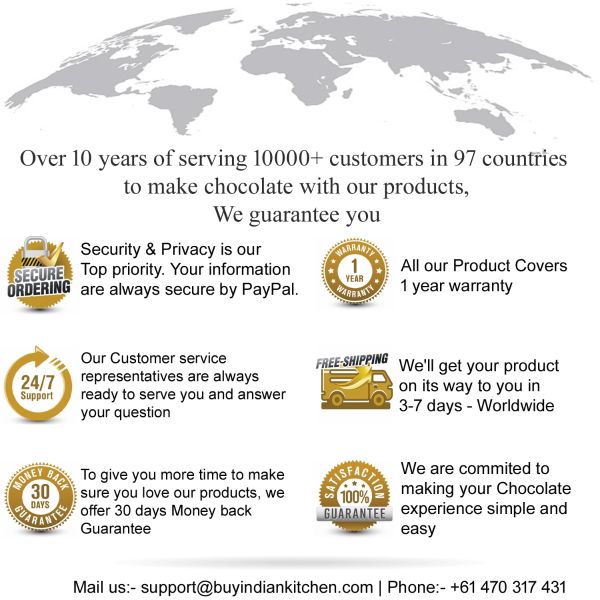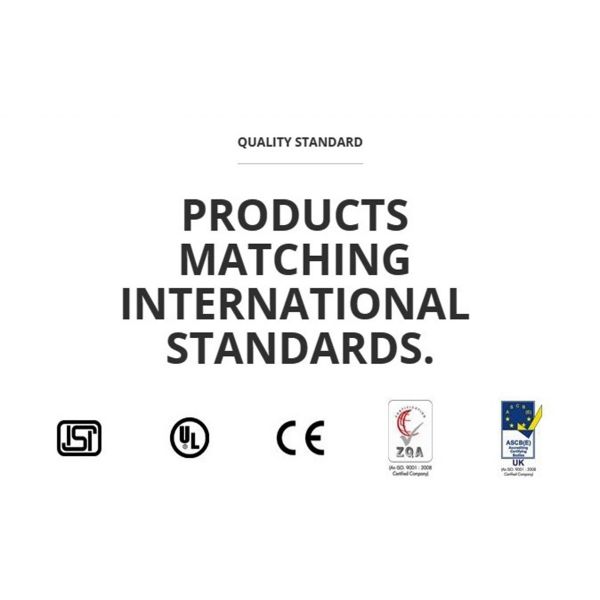 Details
Elegant light weight and easy to use. Loaded with thoughtful design features. The two stone roller configuration allows removing of ground material without removing rollers.Operates at optimum speed such that the food retains its original nutritional value.
Electra 11 Chocolate Melanger -110V
We are pleased to bring you a newer and advanced version of the stone melanger used for cocoa processing and nut butter making. The Electra 11 has several changes including non-rotating lid, that allows you to view and to open the lid while running. The central connector has been redesigned to be able to lift out the stones easily and the drum made leak proof.
Tension of the granite stones can be adjusted to obtain different grades of shear at different stages of grinding and for different ingredients. Double granite roller stones that rotate over a granite base.This creates tremendous shear that reduces the cocoa nibs to fine chocolate liquor with a particle size of the order of less than 15 microns.
This amazing stone melanger is the perfect companion to your endeavours. We have made several key enhancements to the traditional domestic stone grinder make this perfect for Chocolate, nut butters, mexican masa, cosmetics and other food processing. The elegant design and sturdy construction assure long and satisfying usage and comes in a rich silky maroon color.
The finest Stainless Steel and pure Black Granite stone (real stone) components make for a durable and outstanding quality machine. In addition, this grinder has all the features that make our products stand out with a powerful motor, black granite stones for long years or more, and impact resistant body. Several special features and enhancements have been incorporated to make this stylish melanger perfect for chocolate making by both the amateur and professional alike.

Demo - Electra 11 Chocolate Video
FREQUENTLY ASKED QUESTIONS
1. Is the Machine also available in 220Volts?
Yes, Electra 11 Chocolate Melangeur is available in 220V/50Hz and also 110V / 60Hz.
2. Is it shipped to my home location?
Yes, we are shipping through DHL Express delivery and delivered to your door step.
3. Is there any additional Charges?
No, hidden prices and no more additional charges, all are inclusive in one price like taxes, shipping cost, etc. You have to pay only advertised amount only in the website.
4. How long I can get the machine?
Within 48 Hours Electra 11 will be despatched, Delivery time is about 3 to 7 days.
5. What kind of stone is used?
Electra 11 is specially designed to grind cacao and nut to get smooth butter and creame chocolate. Electra 11 is having Hard Black Granite cylindrical stone rotates over the Hard black Granite stone base drum.
6. What is grinding capacity of Electra 11?
The Capacity of Electra 11 is 11Lbs.
7. What is the maximum running time of Electra 11?
Usually, Electra 11 runs upto 24 Hours. Since Cacao grinding, nut butter process are hard to grind, Electra 11 is designed for this purpose of continuous grinding to get the smooth and soft chocolate and nut butter.
8. What is function of Electra 11?
Chocolate Grinding, Nut butter grinding, Pea nut griinding, Chocolate Mixing, Almond butter Grinding and all chocolate conching process.
9. What is detailed technical specification?
Electra 11 is a 110 Voltage single phase table top Chocolate Grinder in red colour, grinding capacity is about 2 litres. Approximately the net weight is about 15Kgs. Electra 11 all components make for a durable and outstanding quality machine.
10. How about life time and warranty?
Yes, Electra 11 having 1 year international warranty. For warranty cliam, please mail us to support@buyindiankitchen.com.
11.Are these machines made only for chocolate?
They can be used to make a variety of nut butters, and spreads, and can be used to grind rice or lentils into a paste.
12.How do I clean my machine?
Our Electra 11s are very easy to wash. Hot water and mild dishwashing liquid are all that is needed. Please only HAND WASH parts. Using a dishwasher can damage the parts and therefore compromise the integrity of the machine. The Electra 11 melanger is totally disassemblable to enable easy cleaning.
13.How much electricity does the machine use?
The electricity used is very similar to that of a light bulb.
14.What is the smoothness of my chocolate after grinding for 12 hours?
After 12 hours, the machine will have refined the product down to 15-20 microns, resulting in a grit-free, smooth, and silky texture.
15.Is it safe to leave my machine running all night?
Absolutely safe. Our Electra 11 melangers feature a heat-triggered, shut-off switch in the unlikely event that your machine overheats.
16.What type of stones are the wheels made of?
The stones used for the wheels are 100 % virgin granite natural granite. You may notice some color variation in the stones. This is normal.
17.The first time I operated my machine, I detected an unpleasant smell. Is that normal?
The first time the machine is operated, there will be a slight, new-machine smell. It will go away within two batches. The mild odor will not impact the organoleptic profile of the chocolate.
18.Can I make raw chocolate with these machines?
The threshold for raw foods is not uniform. If a raw product is desired, it is up to the maker to devise a cooling system to keep the refining chocolate at the permissible temperature. Most people use table fans to control temperature.
19.Can I store the finished product in the drum of the machine?
Because the chocolate will harden as it cools down, (and you'll have to pry it out), it is best to store your chocolate somewhere else. An airtight container like Tupperware can work. You will likely hold the chocolate before tempering and moulding and you don't want it to pick up ambient odors.
More Information
More Information

| | |
| --- | --- |
| SKU | Electra 110V |
| Price | AUD$1,050.00 |
| Manufacturer | Electra |
| Volts | 110 |
| Capacity | 2 Litres / 11 LBS |
| Functions | Multi Purpose Chocolate Machine, Chocolate Melangeur, Chocolate Grinding, Chocolate Mixing, Chocolate Refining, Chocolate Conching, Chocolate Tempering, Chocolate Grinder, Chocolate melangeur, Chocolate refining, Chocolate Conching machine, Cocoa grinder, |
| Warranty | 1 Year International Warranty |
| Shipping | World Wide Shipping (150+ Countries) |
| Delivery | FREE EXPRESS DELIVERY (3-7 Days) |
| Major Country | Frequently Shipped to Asia, New Zealand, USA, UK, Canada, Germany, Russia, France, Netherlands, South Africa, Hungary, China and Japan |
| Contact | support@buyindiankitchen.com | AUS +61 470 317 431 | IND +91 7395 959 759 | USA +1 412 219 5053 |
Reviews
DELIVERY & RETURNS
Custom static block for product detail
FREE SHIPPING
Free shipping on all US order or order above $200
SUPPORT 24/7
Contact us 24 hours a day, 7 days a week
30 DAYS RETURN
Simply return it within 30 days for an exchange.
100% PAYMENT SECURE
We ensure secure payment with PEV