Ultra Chocolate Melanger Refiner Concher - Choco Grind - with timer 80 hours Running
730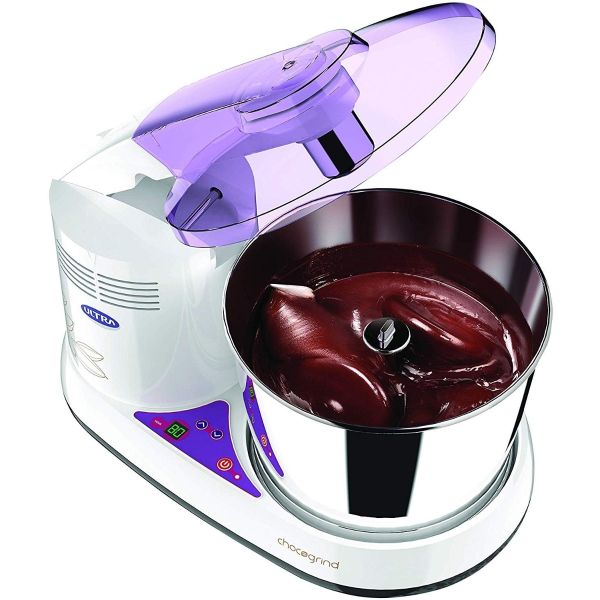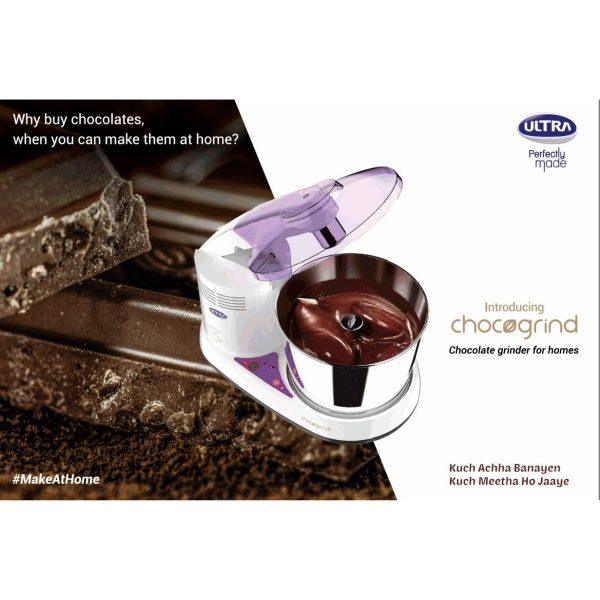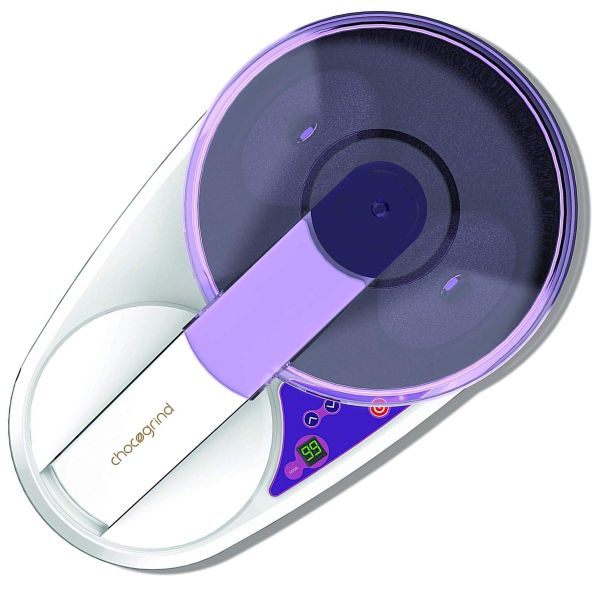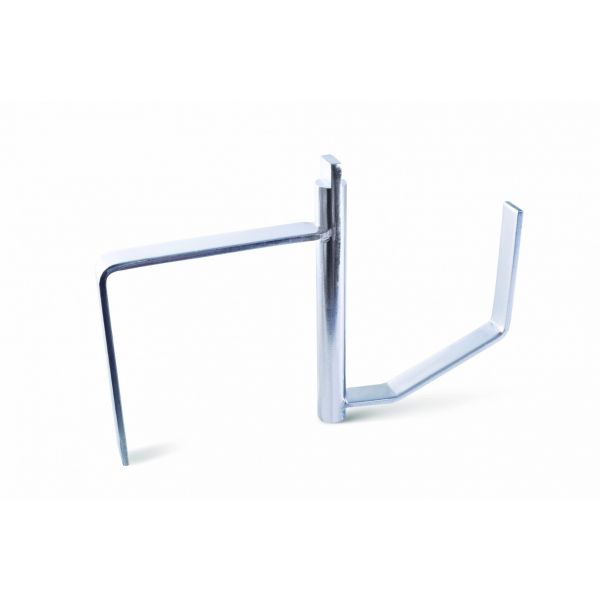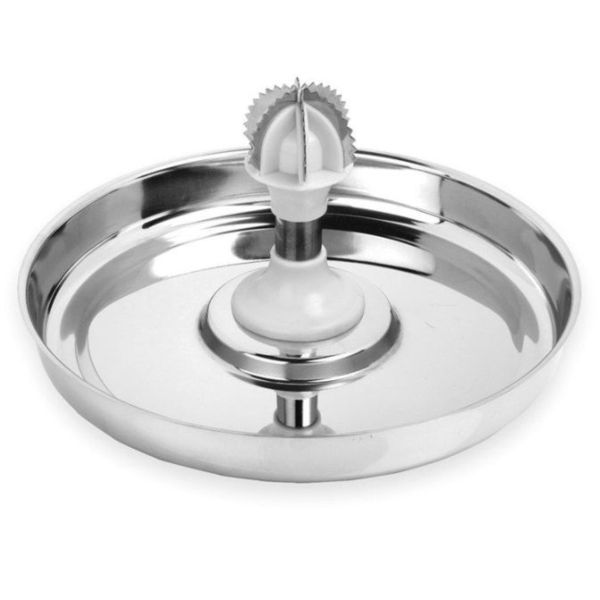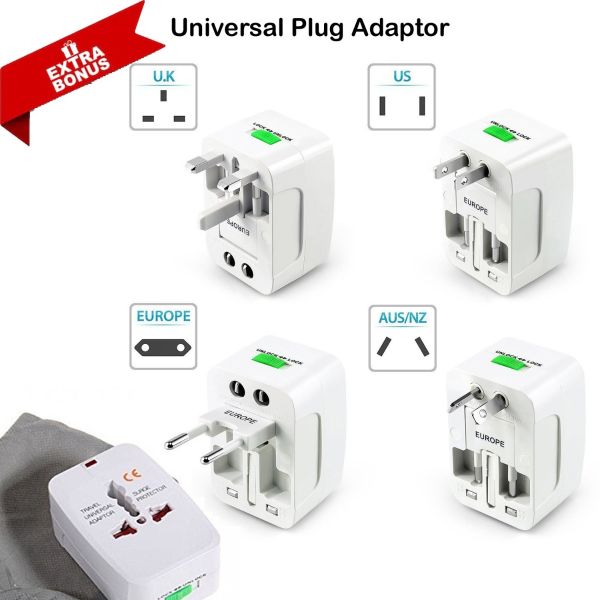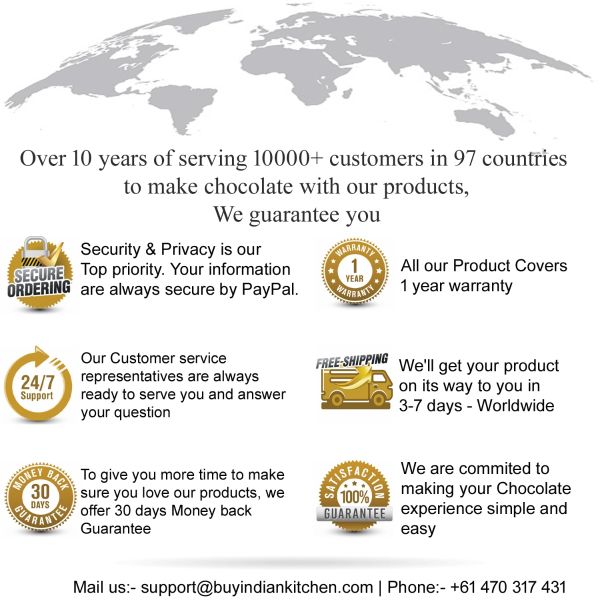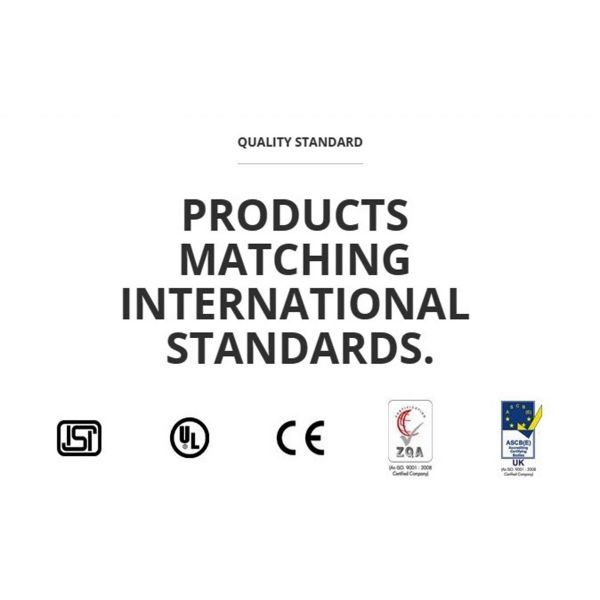 Details
Ultra Melanger Choco Grinder
A specially designed chocolate grinder for homes - Now there is no need to buy chocolates. Instead, you can make them at home.
Features of Ultra Chocoa Grinder
Chocogrind is designed with high heat resistant class H insulation in the motor for continuous running up to 80 hours. It also has a timer that can be preset up to 99 hours. Grinding fineness is achieved even faster with the patented conical stones. The auto-motor shut off feature ensures Motor safety too.
Specification of Ultra Choco Grinder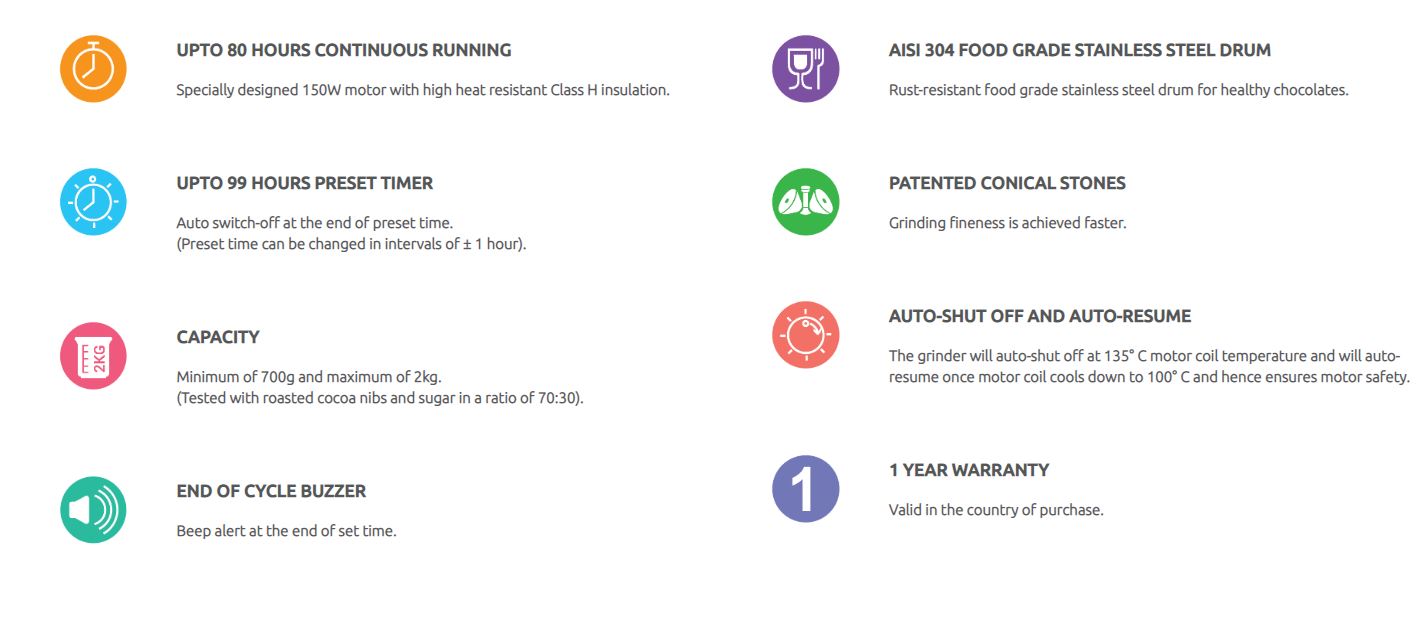 Ultra Melanger Choco Grind - Uses
Tension of the granite stones can be adjusted to obtain different grades of shear at different stages of grinding and for different ingredients. Double granite roller stones that rotate over a granite base. This creates tremendous shear that reduces the cocoa nibs to fine chocolate liquor with a particle size of the order of less than 15 microns.
This amazing stone melanger is the perfect companion to your endeavors. We have made several key enhancements to the traditional domestic stone grinder make this perfect for Chocolate, nut butters, Mexican masa, cosmetics and other food processing. The elegant design and sturdy construction assure long and satisfying usage and comes in a rich silky maroon color.
The cocoa nibs are ground with stone rollers until they become a paste known as cocoa mass or cocoa liquor. This pure, unrefined form of chocolate contains both cocoa solids (the chocolate part!) and cocoa butter (the natural fat present in the bean).Cocoa butter can be extracted from the cocoa mass with a hydraulic press.
This is useful because most chocolate makers often use extra cocoa butter to give their chocolate a smoother, glossier texture. The only fat in real chocolate is cocoa butter.
Demo Video - Ultra Melanger Choco Grind
Frequently Asked Question :
1) I have an Ultra wet grinder. Can I grind cocoa in it?
Ultra wet grinders are not designed to run continuously for long hours and hence they are not recommended for grinding cocoa nibs.
2) Can I grind rice & dal in Chocogrind?
Yes, but we recommend that you buy an additional drum and stone assembly to avoid taste and flavor of one to affect the other when ground using the same drum & stone assembly. Please note that the timer function will not be useful for batter grinding as the minimum timer setting is more than batter grinding time.
3) Can I use Choco grind for any other application other than for chocolates? (Ex: Grinding for nut butter)
No. The Ultra Choco grind has not been tested for other applications.
4) What are the ingredients to be used for making chocolate?
Roasted cocoa nibs and sugar.
5) Do I grind cocoa beans or cocoa nibs in the grinder?
The Ultra Choco grind has been tested only using roasted cocoa nibs.
6) What is the difference between cocoa beans and roasted cocoa nibs?
Cocoa trees give cocoa beans. The husks of the cocoa beans are removed by roasting to get the roasted cocoa nibs.
7) Can we use cocoa powder directly for grinding instead of using cocoa nibs?
Ultra Choco grind has only been tested with roasted cocoa nibs, however you can also use cocoa powder.
8) Do you sell cocoa nibs as well?
No. We do not sell cocoa nibs.
9) Where can I get cocoa nibs?
You can buy roasted cocoa nibs from stores and websites online.
10) What type of chocolates can be made?
The Ultra Choco grind is designed to grind roasted cocoa nibs and sugar. You can make chocolates of your choice with the cocoa mass.
11) Does the procedure differ for different type of chocolates?
It might. Please research recipes for the same.
12) What is the capacity of the grinder?
The drum capacity is 2L
13) What is the minimum & maximum quantity that I can grind?
A minimum of 700 grams and a maximum of 2kg have been tested with 70:30 ratio of roasted cocoa nibs to sugar
14) What is the recommended cocoa:sugar mix?
The standard ratio of roasted cocoa nibs to sugar is 70:30. You can use the standard ratio or any other of your choice.
15) Should I use granulated sugar or powdered sugar? Can I use sugar cubes?
Sugar cubes should not be used. But you can use granulated sugar or powdered sugar (We recommend granulated white sugar).
More Information
More Information

| | |
| --- | --- |
| SKU | Ultra-Chocogrind |
| Price | AUD$1,095.00 |
| Manufacturer | Ultra |
| Volts | 220 |
| Capacity | 2 Litres / 11 LBS |
| Functions | Nut, Coco, Cacao, Seeds, Grains, Raw Food, Wet Grinding, Rice Grinding, Dhall Grinding, Grains Grinding, Curry Paste, Curry Masala, Spice Masala, Idly Dosa Batter |
| Warranty | 1 Year International Warranty |
| Shipping | World Wide Shipping (220 Countries) |
| Delivery | FREE (2-3 weeks) / Express(3-5 Days) |
| Major Country | World Wide Delivery - Major shipping to Australia, New Zealand, USA, UK, Canada, Germany, Russia, France, Netherlands, South Africa, Hungary, China and Japan |
| Contact | support@buyindiankitchen.com | AUS +61 470 317 431 | IND +91 7395 959 759 | USA +1 412 219 5053 |
Reviews
DELIVERY & RETURNS
Custom static block for product detail
FREE SHIPPING
Free shipping on all US order or order above $200
SUPPORT 24/7
Contact us 24 hours a day, 7 days a week
30 DAYS RETURN
Simply return it within 30 days for an exchange.
100% PAYMENT SECURE
We ensure secure payment with PEV